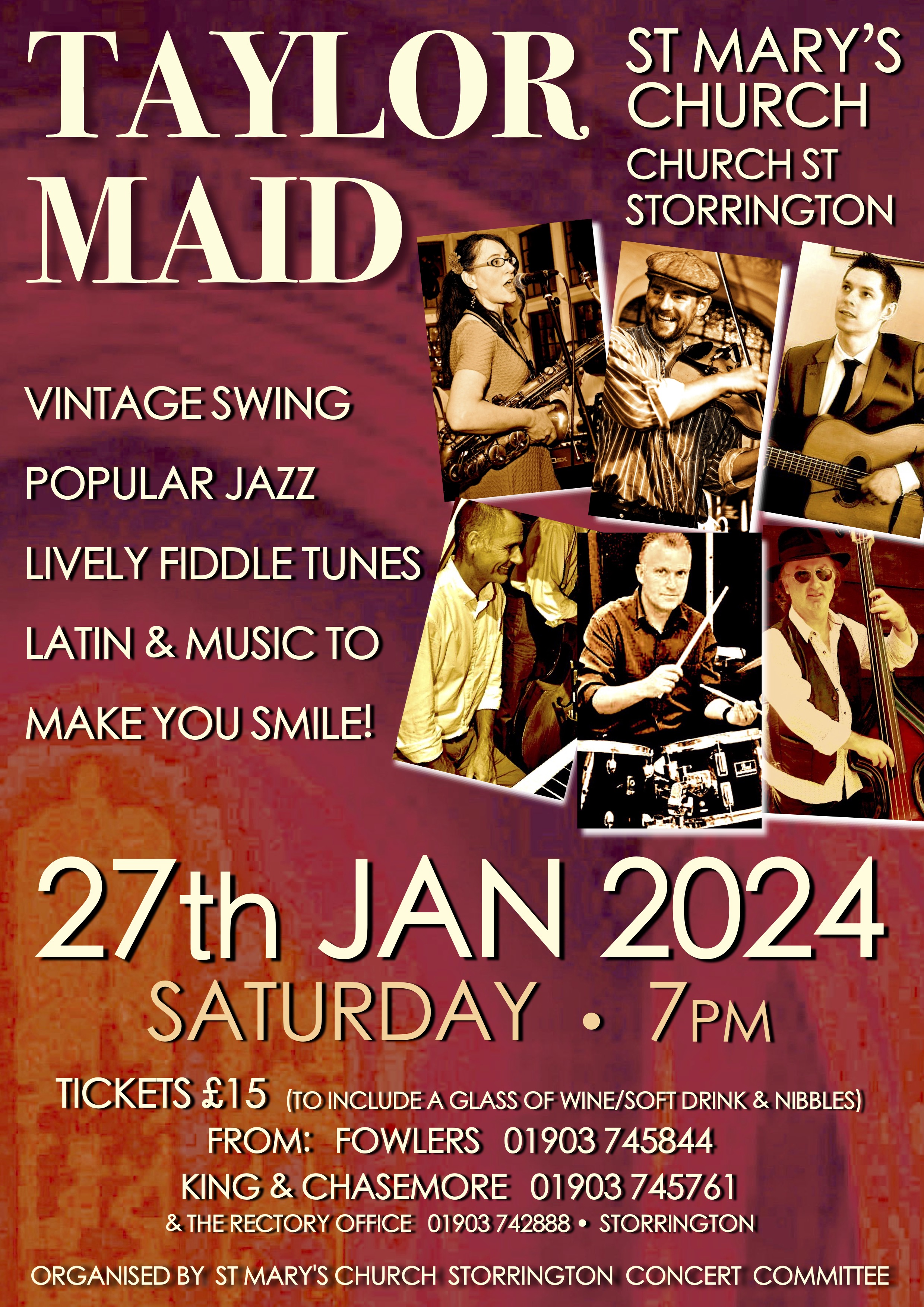 Taylor Maid playing from 11am - 3.00pm (with breaks) Sunday 3 September 2023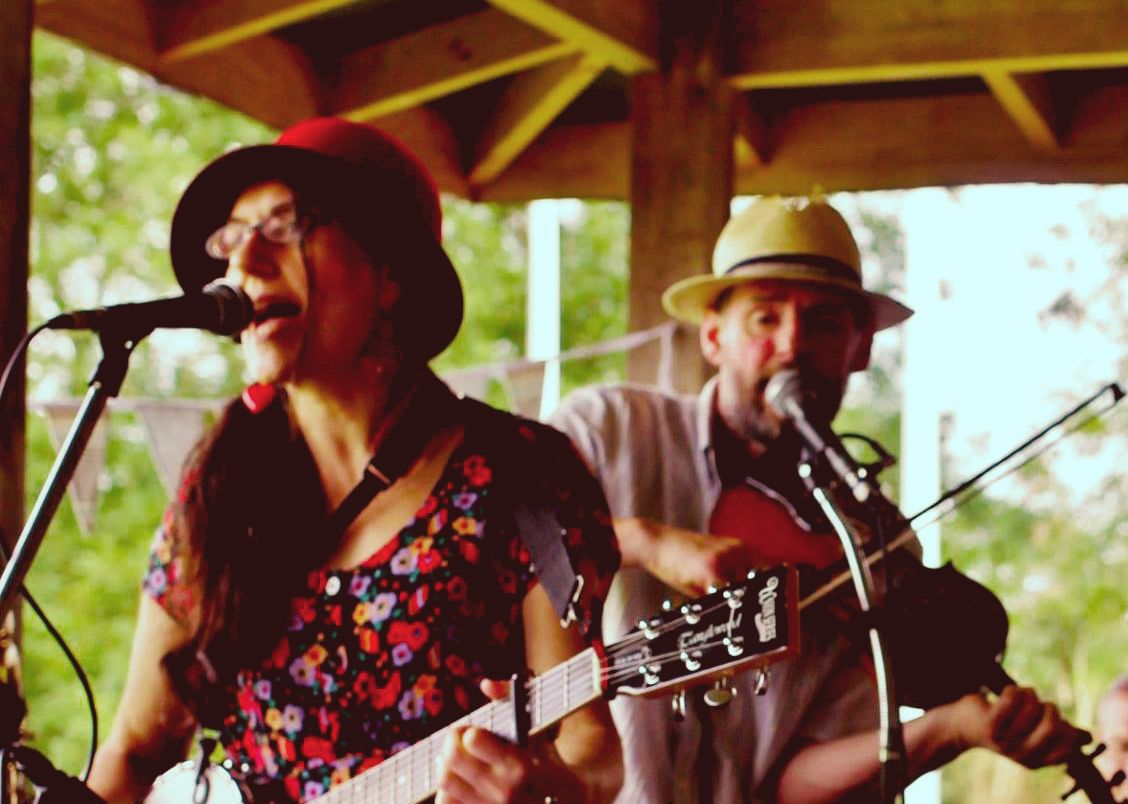 Taylor Maid brings together a wide variety of music from the
1920s/30s /40s /50s and a few from other decades.
With an array of instruments and vocals we put our passion into
each song or tune, whether it bea lively upbeat swing number,
a bluesy jazz tune or a foot-tapping fiddle jig.  
Our diverse repertoire continues to grow and if possible,
we are happy to include your favourite song for your special event.

 
For more details and booking enquiries please phone Magda on: 07729827630 or email:
m.taylor960@btinternet.com
(Scroll down this page to view a variety of You Tube clips.)

WHAT OUR CUSTOMERS HAVE TO SAY.......
'Thank you for your live music on Saturday - you were excellent and we have received lots of praise for your music.' Catherine Hobson; Charity event for Home-Start Arun, Worthing & Adur Feb 2020
'I did not know I could dance until I saw a Taylor Maid gig'  Wilf. March 2020

I had just come back from a lovely walk on the South Downs to find myself listening to an amazing band at the Frankland Arms in Washington. Brilliant music to end a lovely day.'  Gail W-H
 
' It really was a fantastic gig!!! You're always great but last night I thought you were even better!!!!
Can't wait for the next one!!! '   Joanna C-H
 
' Brilliant evening at the John Selden last night Magda. I was blown away by the sound!
Clever stuff! '   Mandy F

Taylor Maid have played at two functions for us in the past year, a retirement party for eighty people
at Worthing Dome and a birthday party in our garden.
We have been impressed by their friendliness, musical diversity and engagement with the audience.  
They have provided a bespoke service and even allowed us to join the band to play a number.
 Our guests were impressed with their quality and they greatly enhanced both occasions.  
We would be very happy to use them again and we have no hesitation in recommending them. DH

Taylor Maid's performance on New Years Eve at Sussex Yacht Club
was extremely well received and enjoyed by those in attendance.
This was very obvious, not just from the comments made,
but also from the number of people dancing throughout the evening!
I am hopeful that we will be able to arrange a return for the band at the club in the not too distant future. GW

Wow, what a fantastic evening at The John Selden!
Thank you all so much for your wonderful music and the full on energy in your performance
- the heat was rising and the audience didn't want to go home!
See you again soon. xx'  Jo L.